From classic to kooky, pizza continues to enjoy a celebrated place on menus across concepts.
Here are four ways to add globally-sourced ingredients to your pizza lineup.
1. Classic Toppings
A robust pizza offering involves certain classic toppings. Just because everyone else offers it doesn't mean yours can't be memorable. Savor specializes in sourcing only the tastiest ingredients, such as artichoke hearts and ripe olives, pepperoncinis and jalapenos. Don't settle for mediocre classics.
2. Unexpected Toppings
Unique pizzas are popping up on menus everywhere. Try poblanos, corn, jalapenos, and a unique sauce for a Mexican style pizza. Asian ingredients with a show-stopping Asian sauce perfectly mash up two current trends. Don't be afraid to get bold with unexpected global flavors on pizzas.
3. Crust Dust
Crust dust is a simple way to allow customers to customize their pies. Include crust dust with your specialty builds to really take a pizza over the top, but offer them for build-your-own as well for a truly custom dish. Flavors like truffle, chili lime, and everything bagel are unique and approachable at the same time.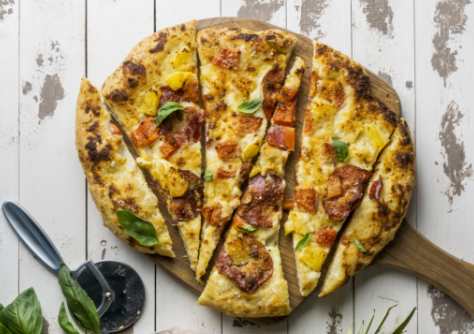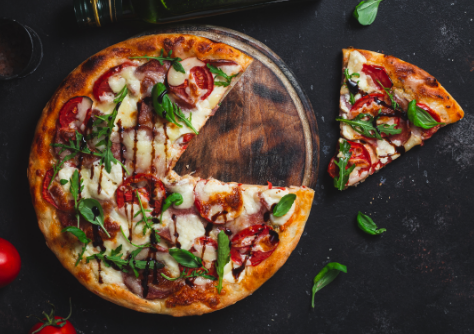 4. Finishing Drizzles
Continue the customization with a drizzle of flavorful sauce to finish any pizza. Asian sauces are trend-forward and make any combo a fusion-flavored pie. Chimichurri is bright and fresh and green and pairs well with the deep rich flavors of a classic pizza sauce. Tahini can be used on its own or blended with other flavors for a Mediterranean finish. Balsamic is a classic finish for a caprese pizza, but don't limit it to super traditional Italian flavors. A little finishing touch can take a pizza over the top.
Offer top quality pizza toppings