Punch up your dishes with the texture, heat, and acidity of mustard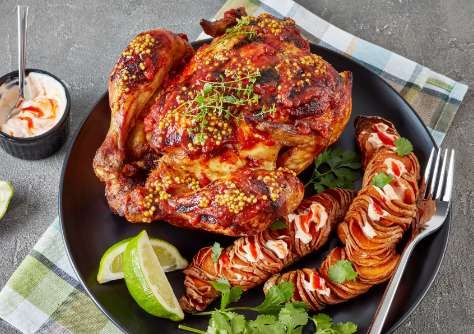 It's not just a sandwich condiment. Whole grain mustard adds a sophisticated yet familiar touch to a wide variety of menu items.
Want to liven up your meat entree? Mix whole grain mustard with heavy cream reduction for a tangy sauce. Need help seasoning your pork tenderloin or whole chicken? Cover it with whole grain mustard and a coating of spices. Looking for something extra on your charcuterie board? It's a natural addition to meat and cheese plates. Such a multipurpose condiment is a must-have for any foodservice operation.
Savor's whole grain mustard combines high quality mustard seeds and the perfect balance of white wine and vinegar, giving your diners a sharp taste and grainy yet smooth texture.
Discover the menu possibilities of whole grain mustard