True wine flavor. Less labor.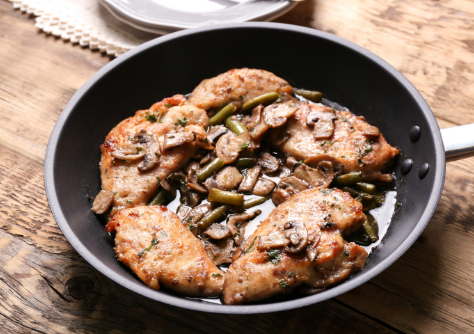 Layering ingredients and flavors can create a dish that is truly unique and difficult for anyone to replicate, creating a memorable experience diners will want to have again and again. Wine is a fantastic ingredient for layering flavor into sauces, braising liquids, and marinades, but the cost of using a house wine can be hard to stomach (even if the resulting dish is anything but). And while cooking wines offer cost savings, the flavor is just not the same as popping open a good bottle of wine. 
But cooking wines don't have to be flat, salty, and, well, mediocre. Savor's NEW true Italian cooking wines give your dish true wine flavor. And who doesn't want that? Our wines follow European laws for cooking wines, which means 100% of what is in the bottle is wine. Not water fortified with wine. True, Italian wine, that has been cooked down to concentrate the flavor and then salted, creating a cooking wine that tastes like you did it yourself.
 Explore Italy with these cooking wines.