Bold flavors. Unique combos. A complete meal.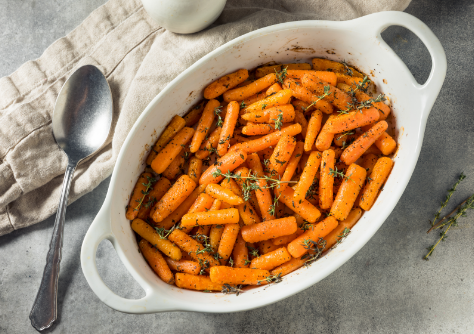 Sure, a holiday main course should be a show stopper. But a great holiday meal features many stars. Side dishes are a great way to add variety, bold flavors, and build a symphony of sweet and savory dishes to be shared. 
Use holiday side dishes as a way to showcase high-quality ingredients in a combination of ways, from classics like green bean casserole and Brussels sprouts to global dishes featuring ingredients that are less traditional, like roasted carrots drizzled with gochujang. 
Explore global ingredients as a way to round out a holiday dinner offering that satisfies both nostalgic cravings and a thirst for adventurous flavors.
Go global with side dishes.