Creamy avocado. Bright pickled red onions. Flavorful seasonings.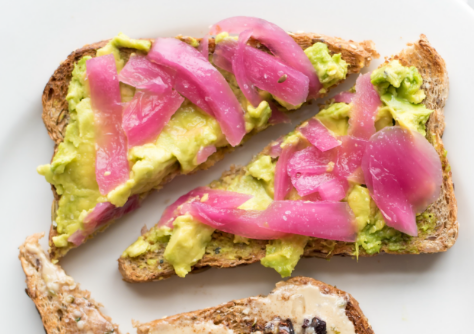 Avocado toast continues to grace menus, and restaurants are getting more and more adventurous with the dish. Use a beautiful piece of bread and creamy avocado as a canvas for big, bold, global flavors. Add tahini and za'atar for Mediterranean flair. Mexican flavors like poblanos, corn, and onions are right at home with avocado. Sprinkle everything bagel seasoning on top to tie your toast to another popular breakfast favorite. Avocado's rich creaminess pairs well with flavors from across the globe. Transport customers with a reimagined, familiar favorite by adding global flavors to avocado toast.
See how other concepts are playing with avocado toast here.
Savor has all the toppings you need to make your avocado toast awesome.